Lidar Gets You There Safely
Optical Engineering special section focuses on lidar.
01 July 2017
Michael T. Eismann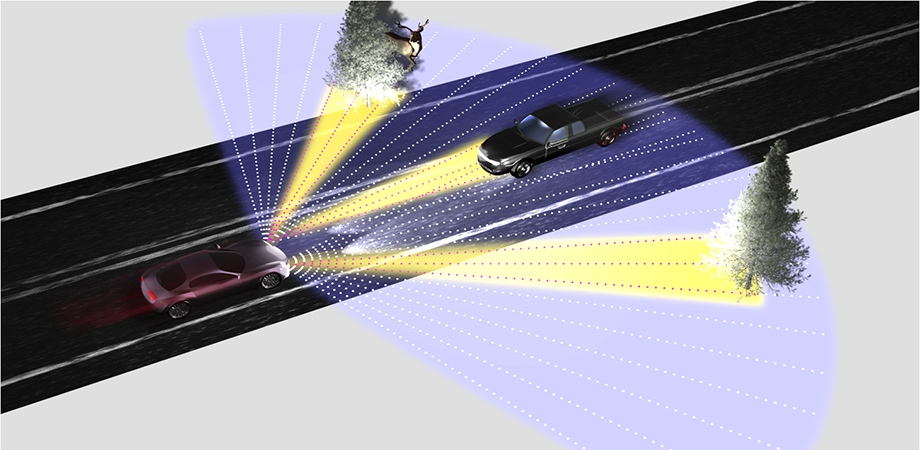 As our roads and airways become ever more congested, optical engineers are investigating ways to make transportation more efficient and safe. For example, sensors provide enhanced situational awareness.
One sensing approach currently at the exploratory stage is the use of light detection and ranging, or lidar, which uses laser light for range measurement, velocity sensing, and three-dimensional imaging to enhance operator awareness, whether the operator is a human or an automated control system.
The March 2017 issue of Optical Engineering includes a special section that provides an excellent synopsis of the state of the art in laser radar, a term often used synonymously with lidar.
Two noteworthy papers delve into the topic of transportation safety.
The first focuses on the use of lidar for monitoring wind dynamics around airports to warn pilots and air traffic control of unsafe conditions. The second explores sensor lidar design issues for autonomous automobile navigation.
In their paper, "Long range wind monitoring in real time with optimized coherent lidar," scientists from ONERA, the French Aerospace Laboratory, describe their efforts to develop a coherent Doppler lidar that measured wind profiles at a record 16 km range. The paper pursues two primary enablers for such long-range performance: a high peak-power, narrow linewidth, pulsed laser source based on microstructured erbium-ytterbium-doped fibers and an optimized lidar signal processing chain.
Authors are Agnes Dolfi-Bouteyre, SPIE member Guillaume Canat, Laurent Lombard, Matthieu Valla, Anne Durécu, and Claudine Besson.
In an open-access paper, "Optimization of eyesafe avalanche photodiode lidar for automobile safety and autonomous navigation systems," SPIE member George M. Williams Jr., president of Voxtel, addresses the automotive application.
Williams' objective is to support obstacle avoidance for driver assistance and autonomous navigation through high-definition, three-dimensional mapping. Sensor concepts leveraging 1.5 micron, eye-safe laser sources and avalanche photodiode arrays are shown to support adequate performance out to 150- to 400-meter range.
The next time you encounter unexpected turbulence during air travel or an unaware driver on the highway, you may find some satisfaction knowing that these scientists and engineers are exploring ideas to make your travels safer.
Find the special section on active electro-optical sensing in the SPIE Digital Library.

–SPIE Fellow Michael Eismann is editor-in-chief of Optical Engineering and a member of the SPIE Publications Committee.






---
Recent News