Regulation changes will cause financial losses in US optics and photonics industry
Think US export controls don't apply to you? You may want to review the latest changes
17 August 2020
By Jennifer O'Bryan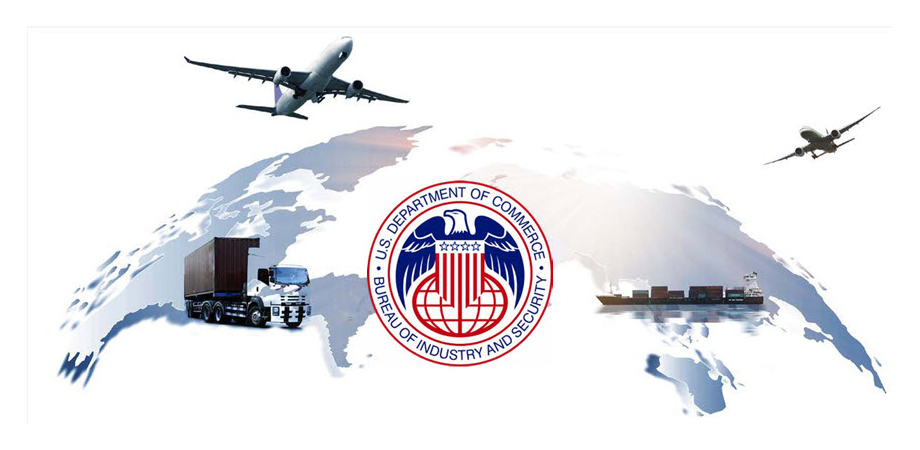 A new regulation is certain to cause financial losses among the US-based optics and photonics industry, and in some cases those losses stand to be significant. On 28 April 2020, a final rule changing requirements on exports to China, Russia, and Venezuela was published in the Federal Register by the US Department of Commerce's Bureau of Industry and Security (BIS). Impacted companies are likely having tough conversations internally on how to mitigate those losses, and it would not be surprising to see some companies offshoring technology covered by the new regulation to manufacturing bases outside the United States as a result.
The specific regulation changed, 744.21, details requirements for exporters to determine whether the end customer is considered a military end user, or if the exported technology is intended for a military end use for the three specific countries listed. Before the changes went into effect on 29 June 2020, exports to China still required a check as to whether technology was intended for a military end use—but the additional check about whether or not it's intended for a military end user is new. That change is significant due to the broadness of the definition of "military end user" within regulation. The definition encompasses, "the national armed services (army, navy, marine, air force, or coast guard), as well as the national guard and national police, government intelligence or reconnaissance organizations, or any person or entity whose actions or functions are intended to support 'military end uses.'"
Who is a Military End User?
When this change was announced in April, members of the impacted community requested the Department of Commerce to publicly clarify how to apply the military end user definition to China before the regulation went into effect. Taken at its broadest definition, "any person or entity whose actions or functions are intended to support 'military end uses'" would encompass most business and entities within China, as almost all Chinese entities have some form of tie to the government, and many primarily commercial companies have partial state ownership. For example, Baidu, an internet-related services, products, and artificial intelligence (AI) company leads the Apollo Open Platform with over 100 global partners developing autonomous vehicle solutions. Although the majority of Baidu's efforts appear to support commercial consumers, they notably established a joint laboratory with China Electronics Technology Group Corporation, a Chinese state-owned defense conglomerate.
As a result, the Department of Commerce produced a list of FAQs published a few days before the regulation went into effect. Unfortunately, these FAQs provided either broad interpretation of the regulations or remain ambiguous. For example, in trying to provide clarity on who exactly would be considered a state-owned enterprise, the document states that it would include "entities over which their national governments can or do exercise significant direction or control of [their] operations through supervision, financing, subsidization, or ownership, including significant minority ownership." US companies are unlikely to have easy access to adequate information of this kind, making it difficult to determine whether the Chinese government is exercising significant "direction or control" over an entity.
Industry had requested that the US government produce, as part of released clarification, a list of known Chinese "military end users" to ease this compliance burden. However, a positive list of MEUs was not provided as part of the released FAQ.
Expansion of Impacted Technology
Though MEU regulations do not apply to all exports, the list of technologies covered was expanded significantly as part of this regulation change. Many laser, sensor, and optics technologies listed under the dual-use controls within Category 6 were already covered, though manufacturers of these items will now be required to make a military end-user determination when exporting to China, including certain semiconductor lasers and carbon dioxide lasers, as well as all free-electron lasers.
Some of the new additions to the list of impacted technology include items that are controlled for anti-terrorism (AT) reasons only. Items include electromagnetic sensors (6A996), as well as acoustic equipment (6A991). The inclusion of mass market encryptions products (5A992) and mass-market software (5D992), and test and measurement equipment (3A992) could cause significant issues for both manufacturers and consumers within the optics and photonics community. These are low-level items that, before this change, did not require a license to export, except to four countries that are considered to support international acts of terrorism.
Deemed Export and University Research
The changes in regulation apply not only to physical exports but also to deemed exports, which means giving a Chinese national access to the technology while on US soil. This change could have a significant impact on Chinese nationals currently part of research teams at universities and industry in the United States. Universities and companies will now need to determine if the Chinese nationals they are working with are considered a "military end user" and if so, restrict access to all technologies that apply to 744.21, or apply for specific approvals through a deemed export license. At a minimum, this is a very significant compliance burden.
The changes to the MEU regulations are complicated by another final rule that was released and implemented in tandem with the 744.21 changes: the removal of the CIV license exception, which provided for license-free export of certain technologies meant for a civilian end users. This license exception applied for deemed export purposes as well, allowing Chinese nationals in the US to work with some controlled technology if those technologies were meant specifically for a civilian end user. An exception may be found in the fine print of 740.13, which authorizes access to technology that is considered "copies of technology previously authorized for export, re-export, or transfer (in-country) to the same recipient." Therefore, a deemed export license would only need to be filed by an employer for the individual when access to new technology is necessitated.
A Shift in Political Winds
These changes to regulation have not happened in isolation. Recent actions by the administration demonstrate a shift in the handling of Chinese relations as it relates to US technology. This can be seen through heightened export controls on Huawei, sanctions over Hong Kong and Xinjiang, and the executive order regarding Chinese student visas. Additionally, the abrupt July resignation of senior US Commerce Department official Richard Ashooh, seen as a moderate voice on matters relating to China, surprised the exporting community.
Though sensitivities surrounding US technology and China are nothing new, these regulatory changes coupled with other recent developments indicate that more hardline voices are winning out at a high level within the current US administration.
Jennifer O'Bryan is the SPIE Director of Government Affairs.
Recent News