---
Particles of light are the key ingredients for science and technology, from smartphones to medical imaging to synchrotrons. The United Nations' International Year of Light and Light-based Technologies 2015 (IYL2015) initiative will show the world how optical and photonic technologies are vital to their futures and development of the whole society.
---
Light in medicine, biology, and renewable energy
In celebration for the IYL2015, the SPIE Journal of Photonics for Energy will include a special section on education and training in light for energy. It will center on new developments and innovations for teaching in the field of photonics and optics as applied to renewable energy.
In addition the June 2015 issue of the SPIE Journal of Biomedical Optics will feature a special section called "Light for Life: International Year of Light 2015." This special section, which is closed for submissions, will highlight the revolutionizing impact that light and light-based technologies have on medicine and biology today. We solicit papers that report on major developments in different fields of biomedical optics that have a significant impact in their contribution to better health.
---
Light Beyond the Bulb: an open-source international exhibition program
The fee-image program offers a unique opportunity for anyone around the globe to organize and present a high-quality image exhibition. The materials and the images were crowd-sourced then expert-curated for science content, stunning beauty and ability to engage the general public. To find an exhibition near you, see the exhibit schedule.
Eye-catching images offered for displays showing light science, light-based technologies (25 January 2015)
---
IYL Resources
IYL2015 website
Fact sheet
The UN proclamation announcement
IYL video from SPIE.tv
United Nations IYL website
United Nations IYL blog
Free! IYL2015 materials
Logo
Bookmark
'What is Light?' poster
Presentation to inform and educate
---
IYL Events
Check out the photo gallery from the IYL2015 opening ceremony in Paris 19-20 January.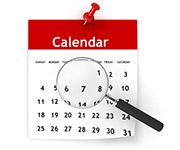 ---
IYL in the news
SPIE press releases
---
Press contacts
John Dudley (Europe) Email: john.dudley@univ-fcomte.fr
Krisinda Plenkovich (N. America) Email: krisindap@spie.org
Amy Nelson (SPIE Public Relations Manager) Email: publicrelations@spie.org
Jean-Paul Ngome Abiaga (UNESCO HQ Paris) Email: jp.ngome-abiaga@unesco.org
Joe Niemela (IYL Secretariat at UNESCO-ICTP) Email: light2015@ictp.org
Contact light@eps.org to be placed on the mailing list for updates.