Virtual experience draws a real big crowd
A day-long industry conference at SPIE Photonics West highlighted optical technological challenges and successes for VR, MR and AR.
31 January 2018
Matthew Peach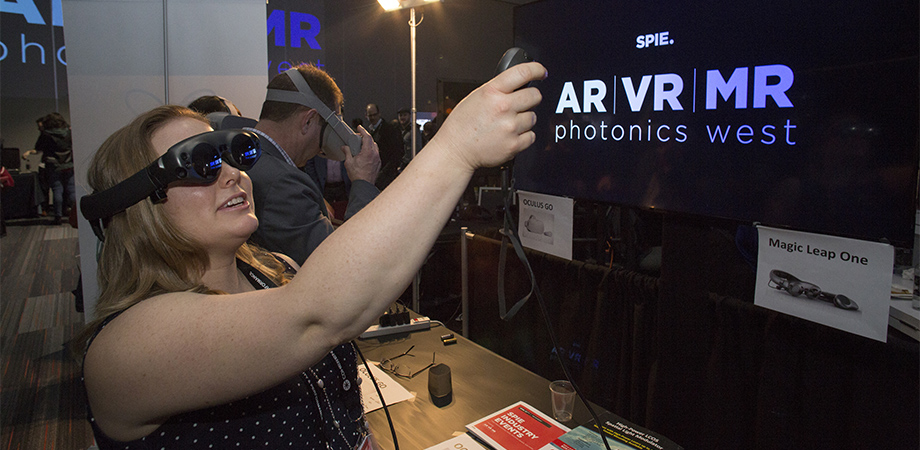 Attendees of the VR, AR, MR Industry Conference enjoyed the headset demos
The VR, AR, MR One Day Industry Conference and Demo, the new conference and interactive event at this year's Photonics West, proved irresistible for eager attendees on Monday morning.
Drawn by a diverse program introduced by charismatic conference chair Bernard Kress, who is Partner Optical Architect at Microsoft HoloLens, the crowd discovered that there are many opportunities for new types of photonics solutions to transition alternative reality (AR) technologies from gaming and other niche sectors into the widely-forecast multi-billion dollar mainstream markets.Kress introduced an A-list of speakers from Silicon Valley companies and beyond, all scrambling to capitalize on the growing opportunity.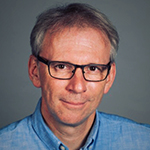 "Why are we all here? Why is this room packed now?" he asked. "Perhaps because analyst Gartner has placed virtual, augmented and mixed reality on their blue-chip path to widespread adoption within five years. That means they believe that these technologies will soon become valuable marketplace products, and perhaps it's also because of analysts determining that this will be a $150 billion value market in the next five years. Digi-Capital and Morgan Stanley have both made this same prediction."
Kress added, "This new SPIE event is the largest event in AR-VR-MR hardware planned for 2018, so far, especially for optical architectures, optics, displays and sensors, which together present some of the main challenges for next generation AR-VR headsets." He likened the pace and unpredictability of these emerging technologies to the early days of the photonics industry, some 40 years ago.
The day-long industry conference comprised 19 invited talks, a panel on the current optical technological challenges and successes for VR, MR and AR, with very popular hands-on - perhaps eyes-on? - demonstrations.
SPIE President Maryellen Giger at the VR, AR, MR conference. Photo: SPIE
As well as Microsoft's Kress, the morning sessions included inspirational talks from AR and VR specialists from some of the biggest technology companies in the business: Intel, Google, and Oculus Research to name a few.
Ronald Azuma, principal engineer and research manager at Intel Labs, credited with coining the term "augmented reality," identified what he considered to be the four technical challenges facing VR/AR/MR displays - which he said the photonics industry could help to resolve.Other speakers stressing that the photonics sector is needed to help meet the technology challenges of making VR and AR appear genuinely seamless with "actual" reality were Jerry Carollo, optical architect at Google, and Doug Lanman, director of computational imaging at Oculus Research - already well established as a leading provider of VR and AR technologies.
According to all those speakers, the technical challenges that the photonics community can help to solve include developing more dynamic adaptive optics, transparent displays that enable 90%-plus light transmission, and displays with significantly higher refresh rates of 240Hz and faster.

Matthew Peach is a contributing editor to optics.org and director of Original Content Ltd. A version of this article appeared in the Photonics West Show Daily in January.
Related SPIE content:

Bernard Kress plenary: Designing the next generation of wearable displays

Bernard Kress: Optical toolkit enables wearable displays

See-through screen for 3D augmented reality

Enjoy this article?
Get similar news in your inbox
Recent News