SPIE Optics + Photonics 2017
Preview the innovations and speakers, 6-10 August in San Diego.
How can we change the world for the better? Researchers in optics and photonics technologies are answering this question with world-changing advancements from energy efficiency to healthcare to help us better respond to current and future social and environmental challenges. Many of these innovations will be highlighted at SPIE Optics + Photonics, 6-10 August in San Diego, CA (USA).
This annual event includes 3300 technical presentations in 69 conferences spread among four topical themes: Optical Engineering + Applications, NanoScience + Engineering, Organic Photonics + Electronics, and Optics + Photonics for Sustainable Energy. New conferences this year will cover technologies for quantum photonic devices, quantum nanophotonics, and thermal radiation management for energy applications.
Other activities include a three-day industry exhibition with 180 companies; a two-day SPIE Career Center job fair; 34 courses and workshops; and several networking opportunities for professionals and students.
The San Diego Astronomy Club returns to the SPIE Optics + Photonics' welcome reception Monday night when volunteers will set up a variety of telescopes for participants to view the night sky.
Special events throughout the week include the Optics Outreach Games on Sunday; a panel discussion on space observatories on Monday; a lens design technical event on Tuesday, and the SPIE annual meeting on Tuesday.
On Wednesday night, SPIE President Glenn Boreman of University of North Carolina at Charlotte and Plasmonics, Inc. (USA) will present the SPIE Gold Medal Award and several other awards at the annual awards banquet. (See the article on SPIE Gold Medal recipient Katarina Svanberg.)
FAST AND FURIOUS HOT TOPICS

As part of a new Hot Topics session Sunday night, James G. Watzin, director of NASA's Mars Exploration Program, will discuss autonomous vehicles and their uses in space and on Earth.
Automakers and technology companies are working fast to develop self-driving vehicles that will transform how people and goods travel from one point to another.
The Hot Topics session will feature four other international experts giving 20-minute talks on how optics and photonics drive innovation in their disciplines:
•

Scott McEldowney of Oculus (USA) will speak about augmented and virtual reality (AR and VR).





•

SPIE Senior Member Cesare Soci of Nanyang Technological University (Singapore) will discuss quantum devices.





•

Nanshu Lu of University of Texas at Austin (USA) will give a talk on bioelectronic wearables and implantables.





•

Tanja Cuk of University of California, Berkeley will give a talk on solar fuels.





The plenary-wide talks at the Hot Topics session will be in addition to five plenary sessions during the week at which 14 speakers will deliver talks on product design, photovoltaics, plasmonics, nanophotonics, optical engineering, CubeSats and other topics.
Among the plenary speakers is Michael Grätzel

, the renowned scientist who co-invented the dye-sensitized solar cell. (See other plenary speakers below.)




Other cutting-edge research will be presented by Zhenan Bao of Stanford University (USA) and her group. The team works on the synthesis of functional organic and polymer materials, organic electronic device design and fabrication, and applications development for organic electronics, including flexible electronic skin.


Invited and keynote talks during the week will include:
Michael Farle of Universität Duisburg-Essen (Germany) will describe a future in which food is used to activate specific immune reactions in a human body, based on an external noninvasive magnetic stimulus.
Peter Nordlander of Rice University (USA) will survey a variety of quantum mechanical effects that have pronounced influence on the physical properties of plasmons.
Pantazis Mouroulis of the Jet Propulsion Lab (USA) will review the design principles and techniques behind imaging spectrometer design leading to high spectroscopic data fidelity.
TRIBUTE TO JOE YAVER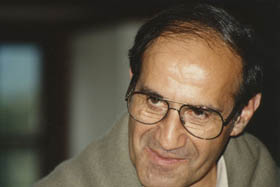 Colleagues, friends, and family of the late Joe Yaver will celebrate his contributions to optics and photonics at a gathering Monday afternoon.
Yaver, who died in November 2016, was executive director of SPIE from 1969 until 1993. He is credited with building the foundation for SPIE's current multidisciplinary, international scope, and shaping its place in the photonics industry.
During his tenure, SPIE launched the OE/LASE symposium in Los Angeles, CA (USA), the precursor of SPIE Photonics West, and the Technical Symposium Southeast in Orlando, FL (USA), the forerunner to SPIE Defense + Commercial Sensing.
CAREER-FOCUSED NETWORKING
SPIE Optics + Photonics offers numerous events during the week for career and professional development.
On Monday, 7 August, the SPIE Women in Optics presentation will begin with an overview of the findings in the 2017 Women in the Optics + Photonics Workplace brochure, which will be available onsite. Using results from the 2017 SPIE Optics and Photonics Global Salary Survey, the brochure includes career advice to help women find success in optics and photonic fields. A member of the SPIE Gender Equity Task Force will highlight ways to improve gender equity, and panel of experts on inclusion will discuss how to increase diversity in science and engineering.
A diversity and inclusion breakfast will also be held Thursday 9 August where attendees can connect and build relationships with others who have similar interests. To attend this free event, email diversity@spie.org.
New this year is the Career Lab on Wednesday afternoon. This networking event brings students and early career professionals together with industry professionals and accomplished academics for career advice in optics and photonics.
Along with eight free workshops and panel discussions covering everything from resumes to writing effective scientific papers and funding proposals, student attendees can enjoy a casual networking lunch on Monday with experts who share their experience and wisdom on careers in optics and photonics. Other student events include a Student Chapter Leadership Workshop; Student Chapter Bootcamp; and Student Chapter poster session.
TOP PLENARY SPEAKERS
•

Deji Akinwande, University of Texas at Austin (USA), flexible, printable 2D atomic materials and devices





•

Leo Baldwin, Amazon (USA), how production quantities influence product design





•

SPIE Fellow Larry R. Dalton, University of Washington (USA), hybrid electro-optics and chip-scale integration of electronics and photonics






•

Charles Gay, SunShot Initiative, Department of Energy (USA), a history of photovoltaics





•

F. Javier García de Abajo, Institute of Photonic Sciences (Spain), controlling light at the atomic scale





•

Michael Grätzel, Ecole Polytechnique Fédérale de Lausanne (Switzerland), mesoscopic photosystems to generate electricity and fuels





•

SPIE Fellow Naomi J. Halas, Rice University (USA), molecular plasmons





•

Steven Kahn, SLAC National Accelerator Lab at Stanford University (USA), optical design of the Large Synoptic Survey Telescope





•

Thomas S. Pagano, Jet Propulsion Lab (USA), technologies for hyperspectral infrared remote sensing from space on a CubeSat





•

Nam-Gyu Park, Sungkyunkwan University (Republic of Korea), history and progress of halide perovskite photovoltaics





•

Ralph Romero, Black & Veatch (USA), bankability of novel energy technologies





•

Eicke R. Weber, Berkeley Education Alliance for Research in Singapore (Singapore) and UC-Berkeley (USA), photovoltaics in the terawatt age





•

Martin Wegener, Karlsruhe Institute of Technology (Germany), 3D laser nanolithography





•

Avideh Zakhor, UC-Berkeley (USA), mapping and visualization platform for 3D modeling








ANNUAL SPIE MEETING AND AWARDS BANQUET
The SPIE annual general meeting will be held at 6 pm Tuesday, 8 August at the Marriott Hotel and Marina in San Diego, CA (USA).
SPIE officers will report on activities during the year and results of the SPIE election, and there will be opportunity for members to ask questions about the Society's business.
The following SPIE awards will be presented at SPIE Optics + Photonics Wednesday 9 August.
• Gold Medal of the Society, Katarina Svanberg
• Early Career Achievement Award – Academia, Maiken H. Mikkelsen
• George W. Goddard Award, New Horizons Optical Instrumentation Team
• Dennis Gabor Award, Toyohiko Yatagai
• GG Stokes Award, Christian Brosseau
• Chandra S. Vikram Award in Optical Metrology, Mitsuo Takeda
• Educator Award, John Greivenkamp
• SPIE President's Award, Brian Lula
• SPIE Directors' Award, Ken Hanson
Read more about SPIE Optics + Photonics 2017.
---
Recent News