Wearable Vision Systems
An Optical Engineering special section is devoted to head- and helmet-mounted displays and other wearable vision systems.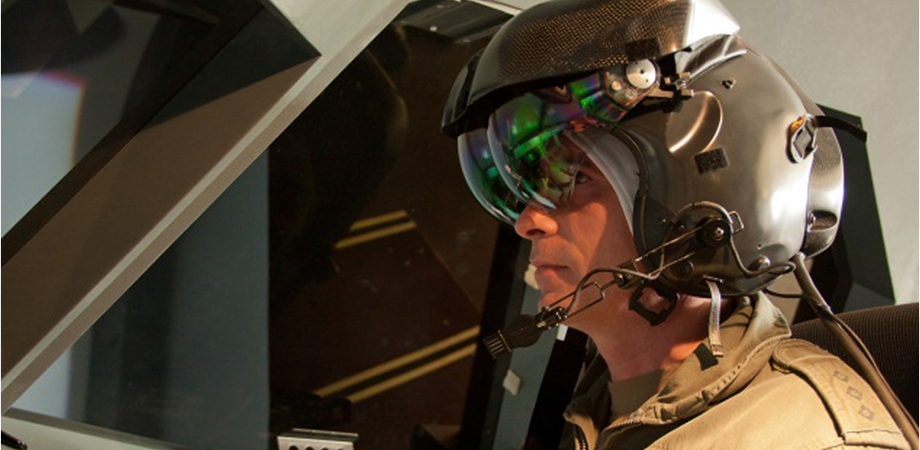 Wearable visualization systems are at the forefront of consumer electronics product development, and social media companies are investing heavily in enabling compelling experiences through augmented and virtual reality (AR/VR).
A special section on Wearable Vision Systems: Head/Helmet-Mounted Displays in the May issue of Optical Engineering aims to help boost consumer-driven advances in applications in automotive, industrial, and military vision systems.
The significant commercial investment in these systems for personal communications and entertainment is driving rapid advances in miniature optoelectronics components and product design, note special section guest editors Darrel Hopper and Peter Marasco of the US Air Force Research Lab, James Melzer of Thales Visionix, and Michael Browne of SA Photonics.
The goal of the special section is to facilitate these advancements. Papers in the section describe a variety of approaches and technologies.
In "Daylight luminance requirements for full-color, see-through, helmet-mounted display systems," Thomas Harding and Clarence Rash of the US Army Aeromedical Research Lab and Oak Ridge Institute for Science and Education describe two lines of investigation in luminance requirements to address visual perception issues of concern when color is implemented in eyes-out, see-through helmet-mounted displays.
"Review of head-worn displays for the next-generation air transportation system" by Jarvis (Trey) Arthur et al. at NASA Langley Research Center is an open-access summary of the results of NASA's 30-plus years of helmet-mounted and head-worn displays. The study tracks progress in wearable collimated optics, head tracking, latency, and weight reduction, as well as safety, operational, and cost benefits.
Other papers in the special section include:
"Review of conformal displays: more than a highway in the sky" by Niklas Peinecke et al. at the German Aerospace Center
"Optical alignment procedure utilizing neural networks combined with Shack-Hartmann wavefront sensor" by Fatime Adil et al. of Aselsan MGEO Division
"Application of large head-box aircraft transparency distortion measurement and compensation for improved cueing in helmet-mounted displays" by Mark Fischler et al. from Thales Visionix
"Conformal displays: human factor analysis of innovative landing aids" by Sven Schmerwitz et al. of the German Aerospace Center
"Optical design of ultrashort throw liquid crystal on silicon projection system" by Jiun-Woei Huang of the National Applied Research Labs in Taiwan.
Read more in the May issue of Optical Engineering.
---
Recent News