Photonics Focus Magazine Vol. 2 Issue 3
May/June 2021 | Vol. 2 | Issue 3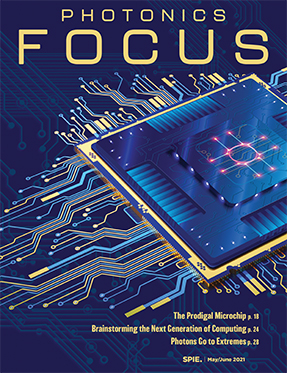 Chips
1958 was a big year for photonics. It set the stage for the foundations of modern industry.
This issue of Photonics Focus explores the tools at the heart of modern commerce, from the wonderous chip, which has doubled the density of transistors in a circuit every few years as it inches toward the conclusion of Moore's law, to advanced laser technology.
Select articles are available online, but the complete issue is available for download as a PDF.
Chip manufacturers have solved hard engineering problems for decades. But making the production process safer for the environment might be the hardest problem they have faced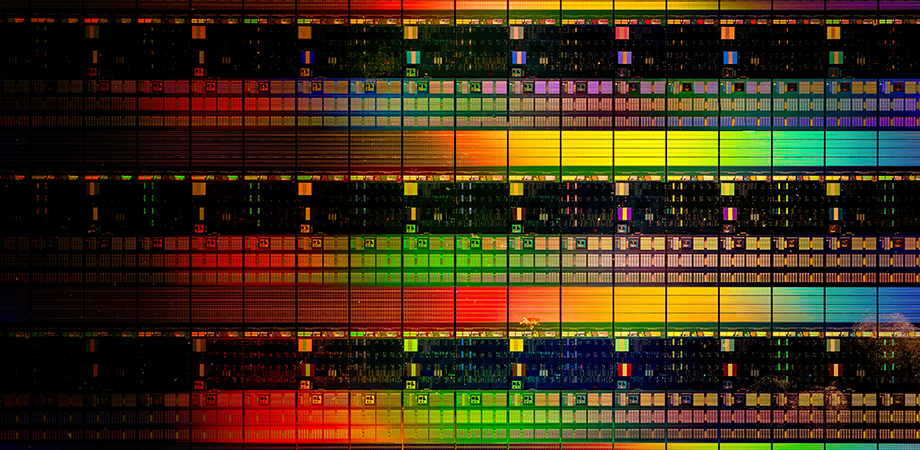 Lasers interrogate materials to simulate extreme conditions and detect defects at the nanoscale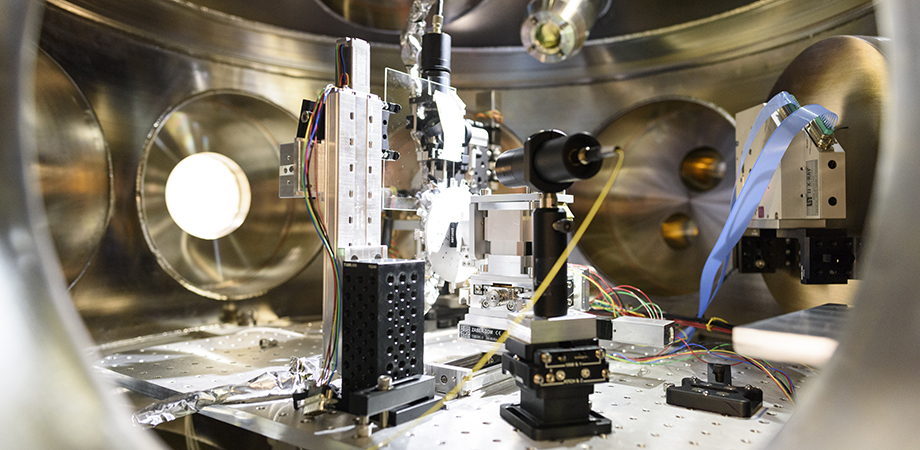 Using optical hardware, neuromorphic computing can replicate the human brain's singular visual processor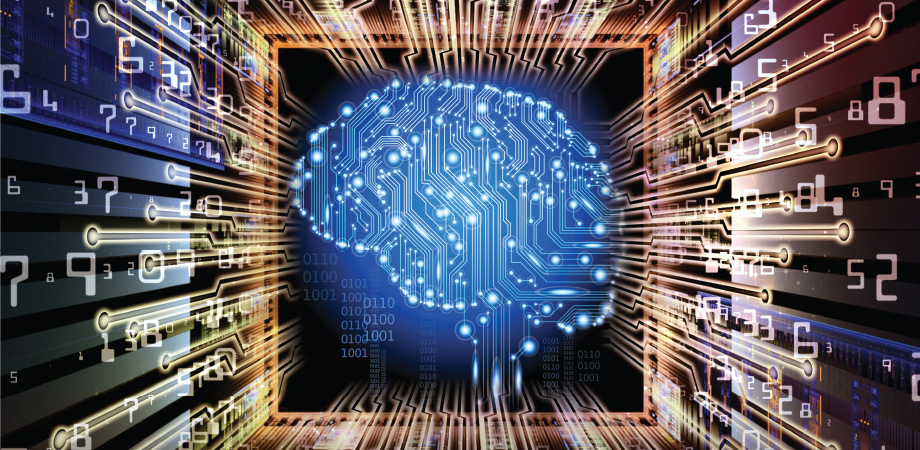 About Photonics Focus
Launched in 2020, Photonics Focus® is the award-winning society magazine of SPIE. Articles showcase scientific discovery and innovative real-world applications of optics and photonics.
A subscription to Photonics Focus is included in SPIE Membership, or you can purchase an annual print subscription (6 issues per year) without membership for $29.95:
Read more about how to subscribe or submit an article to the magazine.
Advertising in Photonics Focus will expose your message to key decision makers and qualified buyers in the optics and photonics industry. Find out how to advertise in Photonics Focus.
Recent Issues