Photonics Focus Magazine Vol. 2 Issue 1
January/February 2021 | Vol. 2 | Issue 1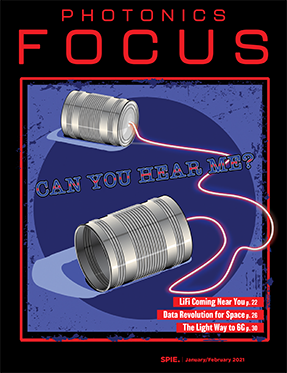 Communication
Today, 5G networks are only just becoming accessible to consumers, so most of us have yet to experience the expected peak data rates of 20 Gbps. Nonetheless, researchers and industry are already planning for 6G, which is expected to further increase data speeds. By how much, no one is yet sure.
Even in this era of nearly instant communication, communication technology researchers are not satisfied: they continue to devise new ways to increase the speed and clarity of our networks—especially in space. An international program called Terabit Bidirectional Multi-user Optical Wireless System for 6G LiFi hopes to propel laser-based LiFi to an eye-watering terabit per second by 2024. The Innovative Optical and Wireless Network Global Forum is planning for a communications infrastructure that uses 1/100th the power to achieve 125 times the data transmission capabilities in 1/200th of the current latency achievable today. And while industry looks forward to new opportunities from ubiquitous LiFi connectivity, researchers are looking farther down the electromagnetic spectrum at the terahertz band as a key player in the next generation of optical communications.
Select articles are available online, but the complete issue is available for download as a PDF.
Photonics might be the defining technology for the sixth generation of wireless communications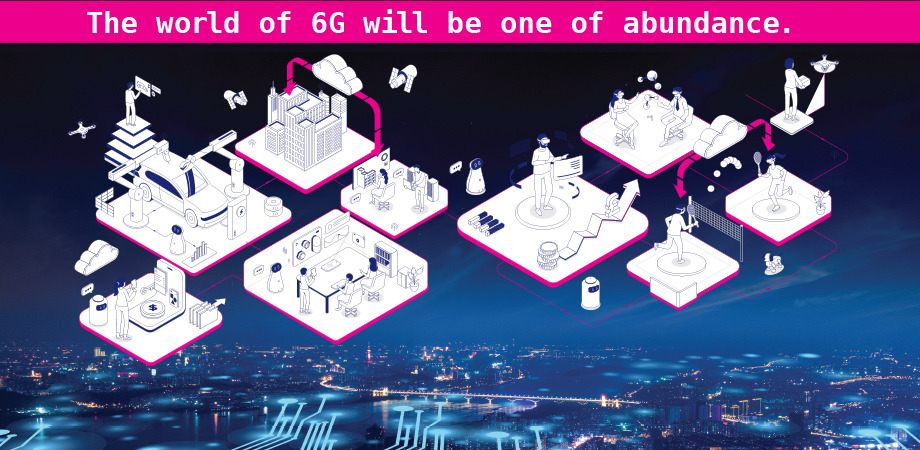 Optical communications are poised to pull space out of the dial-up dark ages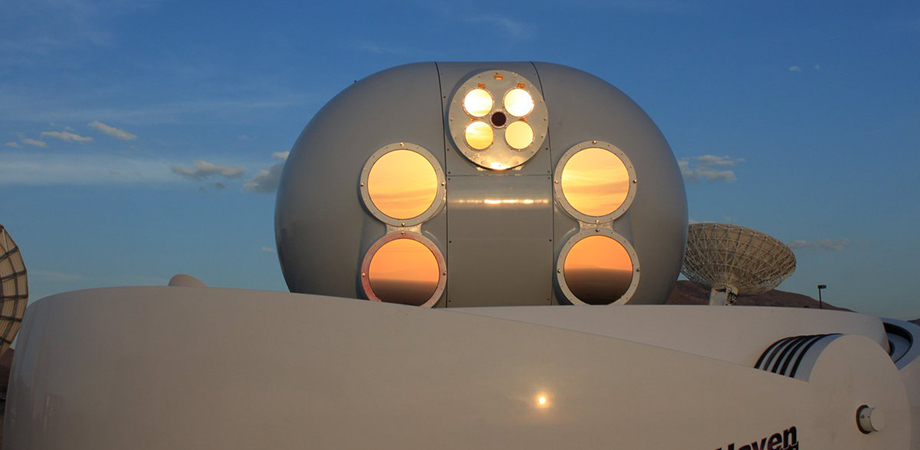 A decade after demonstrating its potential, LiFi is poised to become a data communication standard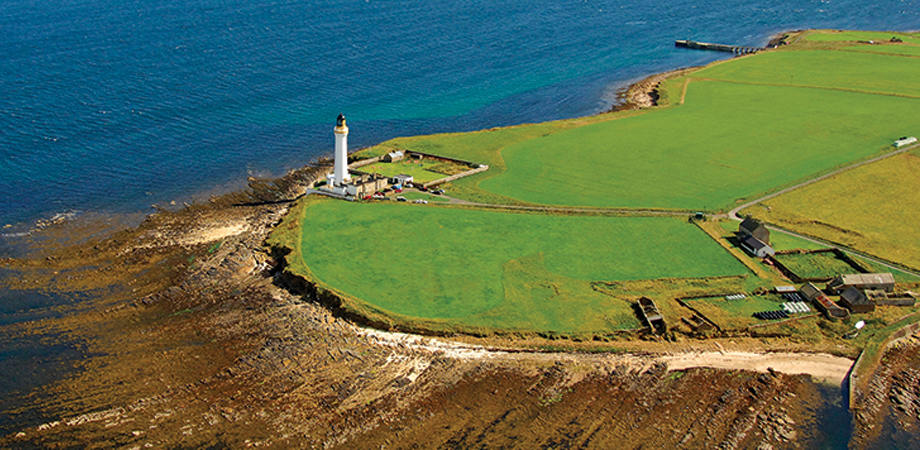 About Photonics Focus
Launched in 2020, Photonics Focus® is the new award-winning SPIE Membership magazine. Articles showcase scientific discovery and innovative real-world applications of optics and photonics.
A subscription to Photonics Focus is included in SPIE Membership, or you can purchase an annual print subscription (6 issues per year) without membership for $29.95:
Read more about how to subscribe or submit an article to the magazine.
Advertising in Photonics Focus will expose your message to key decision makers and qualified buyers in the optics and photonics industry. Find out how to advertise in Photonics Focus.
Recent Issues