Pablo Benítez: The 2020 SPIE A.E. Conrady Award in Optical Engineering
The SPIE A.E. Conrady Award in Optical Engineering is presented in recognition of exceptional contributions in design, construction, testing, and theory of optical and illumination systems and instrumentation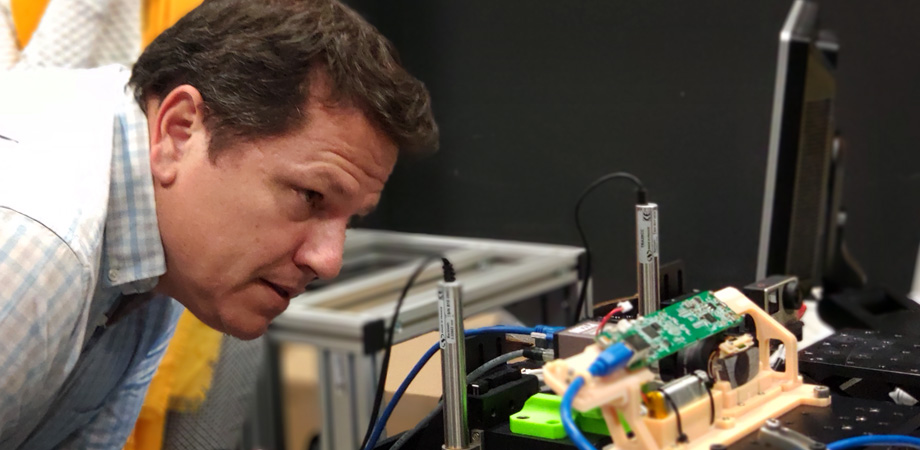 Throughout his exceptional career, freeform optical engineer Pablo Benítez has discovered, designed, patented, reduced to practice, taught, and licensed outstanding optical devices in both non-imaging and imaging optics fields. His original work covers theoretical discoveries, practical inventions, and entrepreneurial actions in a wide variety of optical fields from solid-state lighting and solar energy, to perfect imaging, and virtual and augmented reality optics.
One of his primary contributions is the development of the so-called Simultaneous Multiple Surface 3D optical design method, allowing the calculation of extreme performance optical devices based on freeform surfaces. More recently, Benítez discovered and patented a new family of extreme-performance optics applicable to the emerging field of virtual reality, capable of reducing the size of headsets exponentially, not only without losing image resolution or field of view, but, in some cases, improving them. In 2015, he co-founded LIMBAK in order to further develop this VR headset technology.
The Universidad Politécnica de Madrid associate professor and SPIE Fellow has been a co-chair of several SPIE conferences, including Non-imaging Optics and Efficient Illumination Systems at SPIE Optics + Photonics and the Optical Design and Testing conference at SPIE Photonics Asia, has served on multiple SPIE conference and course committees, and helps shape the SPIE Optical Design contests as well as the Society's AR/VR/MR-related conferences.
"Pablo is working in a traditional optical engineering field which usually leads to very few breakthroughs," says SPIE Fellow Bernard Kress, Microsoft's HoloLens Principal Optical Architect. "He, however, has shown that there are tremendous opportunities in non-conventional lens design — including freeform optics — as well as rethinking the entire display pipeline, from panels to eyes, for both imaging and non-imaging applications."
Read more about Pablo Benítez and the SPIE A.E. Conrady Award in Optical Engineering.
Recent News