Upgradable radio-over-fiber transport system
An article in the SPIE journal Optical Engineering presents an upgradable radio-over-fiber transport system based on a vertical-cavity surface emitting laser-composed wavelength selector.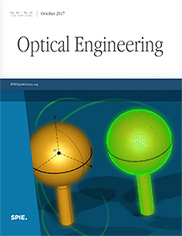 Passive optical fiber transport systems have attracted significant attention in providing triple-play multimedia services for residential and business clients because of their low-loss and high-capacity characteristics.
In "Upgradable radio-over-fiber transport system," researchers from National Chiayi University (Taiwan) and National Taipei University of Technology (Taiwan), present an upgradable radio-over-fiber (RoF) transport system based on a vertical-cavity surface emitting laser (VCSEL)-composed wavelength selector. This system provides a flexible method for an RoF transport system that can dynamically increase or decrease the channel capacity for each base station and the network capacity for an entire network.

The authors, Ching-Hung Chang, Liang-Shuo Tua, Yi-Syuan Huang, and Chung-Yi Lib, illustrate the experimental setup of the RoF transport system and verify the results of the experiment.
Fig 1. Experimental setup of the proposed upgradable RoF transport system.
The results show that the base stations (BS) in the proposed system can be dynamically regrouped to different logical RoF links without modifying the original network structure.
"The technology demonstrated in this paper can offer significant trends in the deployment as well as upgrading of wireless data channels over fiber for low-cost fronthaul optical access networks for 5G networks in the near future, especially for the millimeter wave bands (RF in the 28-56 GHz band with 7GHz free-license bandwidth), says Le Nguyen Binh of Huawei Technologies Co Ltd and associate editor for Optical Engineering. "Thus offering ultrahigh capacity reaching Tera-bits/s to MIMO antenna for 5G."
This article was published in the October edition of Optical Engineering.
Recent News