Kathleen A. Richardson: The 2020 SPIE Maria J. Yzuel Educator Award
The SPIE Maria J. Yzuel Educator Award recognizes outstanding contributions to optics education by an SPIE instructor or an educator in the field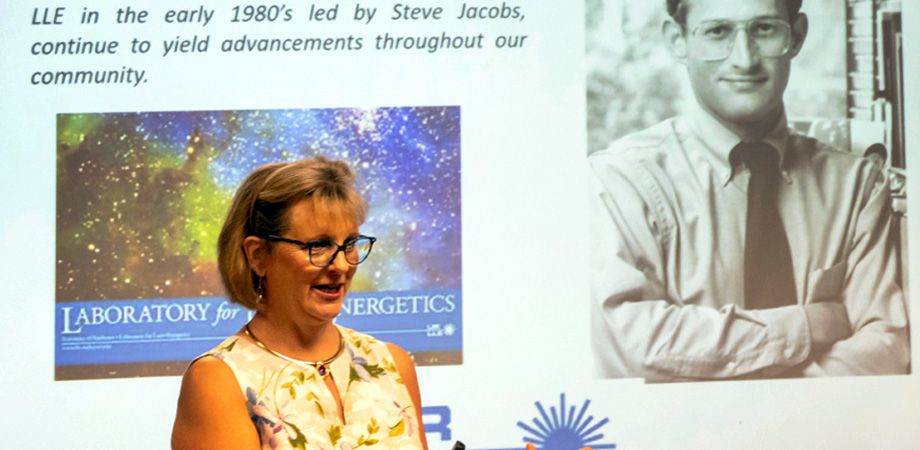 Kathleen Richardson, Pegasus Professor of Optics and Materials Science and Engineering at CREOL/College of Optics and Photonics, is a world-renowned leader in infrared glasses. Her achievements include quantifying composition- and form-specific effects on these glasses' defects and optical properties, as well as collaborative efforts to transition such glasses into photonic structures. This work resulted in the creation of the first integrated optical waveguides and gratings based on chalcogenide glasses.
In addition to her technical work, Richardson has demonstrated long-term and sustained commitment to education and training, incorporating these efforts into her research activities. Highlights include creating an industry summer school at the Center for Optics Manufacturing with the American Precision Optics Manufacturers Association (APOMA); developing short courses for SPIE; co-leading the first National Science Foundation-sponsored International Research Experience for Undergraduates in Optics, Lasers, and Optical Materials; establishing dual PhD-MS programs between the University of Central Florida, Clemson University, the University of Bordeaux, and Friedrich Schiller University; establishing the Ceramic and Glass Industry Foundation's platform for student outreach and training programs; and co-organizing the inaugural North American Summer School on Photonic Materials at Laval University. The SPIE Fellow also served on the Society's Board of Directors from 2013-15.
"It is important to note that education has been an integral part of Kathleen Richardson's professional career from the beginning, starting with her own PhD time," says Stefan Nolte, vice dean of the faculty of physics and astronomy and professor for experimental physics/laser physics at Friedrich Schiller University, Jena, and deputy director at Fraunhofer Institute of Applied Optics and Precision Engineering. "She started lecturing at Alfred University immediately after finishing her master's degree and, soon after that, began teaching her short course series for SPIE and other international meetings and summer schools. Moreover, she took several appointments as a visiting professor in France and Germany where teaching and educating students was a key element on top of the expected scientific exchange. Throughout her career she has demonstrated a passion for optics education and has been a leader and role model in that arena."
Read more about Kathleen A. Richardson and the SPIE Maria J. Yzuel Educator Award.
Recent News