SPIE supports International Day of Light to promote awareness of life-saving, live-enhancing light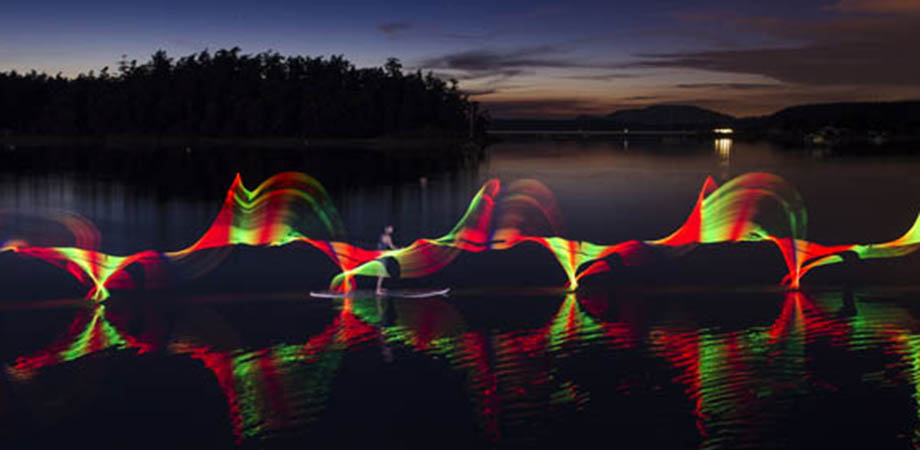 Dazzling images entered in an SPIE-sponsored photo contest helped raise awareness during the International Year of Light in 2015; above, Ian Bell's third-place winning entry "Neon Nights," a long-exposure photograph of an athlete on a stand-up paddle board with LEDs mounted on the paddle. A new photo contest will provide imagery for the International Day of Light.
Observance of an annual International Day of Light (IDL) has been endorsed by the Executive Board of UNESCO (United Nations Educational, Scientific and Cultural Organization) with the support of organizations including SPIE.
Following the highly successful International Year of Light and Light-based Technologies in 2015, the International Day of Light will provide an annual focal point for the appreciation of the role that light plays in science, culture, education, and sustainable development, in fields as diverse as medicine, communications and energy.
"Light is such an inclusive topic and resonates with people from very diverse backgrounds," said SPIE Education Committee chair Anne-Sophie Poulin-Girard. "The International Day of Light is an incredible opportunity for global education that reaches beyond the technical community, and across disciplines, borders, and generations."
SPIE has launched a "World of Light" photo contest offering cash prizes, to help raise awareness about the IDL and the vital roles that light and light-based technologies play in daily life.
Recent News