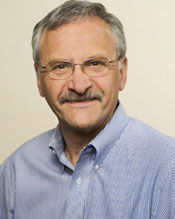 Norbert Pelc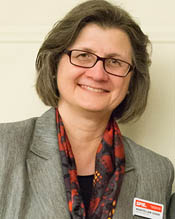 Maryellen Giger
BELLINGHAM, Washington, USA , and CARDIFF, UK —Norbert Pelc of Stanford University will step in for University of Chicago professor Maryellen Giger as editor-in-chief of the Journal of Medical Imaging (JMI) for the 2018 calendar year.
Giger is stepping away to serve as president of the journal's publisher, SPIE, the international society for optics and photonics (www.spie.org), during the year.
Pelc is professor of Bioengineering and Radiology and, by courtesy, of Electrical Engineering. He is the immediate past chair of the Department of Bioengineering and a member of the university's Bio-X, cardiovascular, and cancer institutes.
He is an inventor on 95 U.S. patents, an author of more than 200 peer-reviewed papers, and a member of the U.S. National Academy of Engineering. His primary research interests are in the physics, engineering, and mathematics of diagnostic medical imaging and its applications, with a focus on computed tomography.
"Professor Pelc is very familiar with the Journal of Medical Imaging, having been one of the driving forces behind its creation and having served as an advisory editor for JMI since its inception in 2014," Giger said. "SPIE and I are grateful to Professor Pelc for undertaking this leadership role and know that the journal will be in great hands."
Giger is the A.N. Pritzker Professor of Radiology at the University of Chicago, and serves as vice-chair for Basic Science Research in the department, and director of its Imaging Research Institute.
"I am a strong supporter of JMI and its mission, and am excited to work with the great group of individuals on the editorial board and staff to further that mission on behalf of our authors and readers," Pelc said.
The appointment was announced recently by the SPIE Board of Directors.
The Journal of Medical Imaging (online at medicalimaging.spiedigitallibrary.org) covers fundamental and translational research, as well as applications that yield physical and biomedical advancements in the early detection, diagnostics, and therapy of disease as well as in the understanding of normal.
The journal is published in print and digitally in the SPIE Digital Library, which contains more than 460,000 articles from SPIE journals, proceedings, and books, with approximately 18,000 new research papers added each year. Abstracts are freely searchable, and some journal articles are published with open access.
About SPIE
SPIE is the international society for optics and photonics, an educational not-for-profit organization founded in 1955 to advance light-based science, engineering, and technology. The Society serves nearly 264,000 constituents from approximately 166 countries, offering conferences and their published proceedings, continuing education, books, journals, and the SPIE Digital Library. In 2016, SPIE provided $4 million in support of education and outreach programs. www.spie.org
---
Contact:Amy Nelson
Public Relations Manager
amy@spie.org
+1 360 685 5478
@SPIEtweets