Associate Professor (Accredited to Full Professor), Departament d'Òptica, Facultat de Física, Universitat of València, Spain
Country of Birth: Spain

Educational Background: PhD, MSc and BSc Physics. Universitat de València, Spain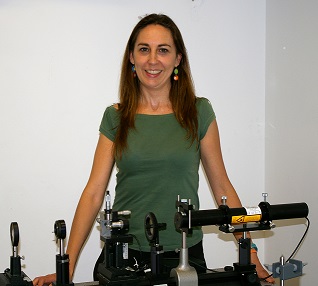 As a university associate professor, my primary responsibilities are teaching and research. My teaching is centered in graduate and undergraduate programs based on physics and optics. I try to motivate student to ask questions, and to be critical. After twenty years of experience being a teacher, I found that curiosity is something that most students are losing. By apathy, their interest are being polarized by material and perishable benefits.
I also spend an important part of my time doing research. I love discussing with colleagues, founding new approaches, and sharing ideas. So, my research activities include writing applications, papers, working with students, meetings with colleagues and collaborators and attending conferences. I am also very sensitive to gender in science, and I am the secretary of the Women in Physics specialized group of the Real Sociedad Española de Física (RSEF). Currently I am member of the Commission for Equality Policies of the University of Valencia, and I preside the gender equality commission of the Faculty of Physics. This activities take up a significant part of my time.
As most women I never realized that I could have any career obstacles, but as you are taking responsibilities, you understand that many invisible gates are closed. Gender equality in science is still not achieved. In my case, as most women, I have to choose between having a professional career and having children. A society where women have to choose between professional and personal due to their biological restrictions has a serious problem. Now my main challenge is to balance family life and work.
Do not be carried along by stereotypes or mass media publishing, or even by familiar environment. If you enjoy studying science, go ahead! You have to be brave and feel free to choose.