Sales and Business Development, Worldwide Aeros Corp., USA
Country of Birth: USA

Educational Background: Educational Background: BA, Political Science; MBA, International Business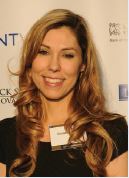 I began working at a company that developed state-of-the-art photonics-based technologies and was fascinated by what those technologies enabled. As I worked directly with the product development team, alongside distinguished physicists, I became even more intrigued and embraced science and technology as a career path.
In my profession, I review technologies and identify opportunities for integration with lighter-than-air platforms and technologies. I find ways to solve difficult problems with new capabilities and solutions through engineering and science. Some of the solutions are a little crazy while others are the obvious "why didn't I think of that". I write these solutions in the form of white papers, proposals, and presentations that are submitted to government agencies. Additionally, I participate in product development and sales to commercial markets. All in all, I get to be creative, meet very interesting people, travel, and interact with science and technology.
With a non-technical background, the biggest challenge that I have faced in my career is understanding the many technologies being developed. Therefore, I am constantly learning, talking with scientists and engineers, and researching new developments and capabilities.
I wish someone had advised me in college to invest my time in a STEM-related degree program and had shown me the variety of STEM-related career choices. My advice to young women considering a STEM-related profession, is that it presents more doors and career advancements than most other career path. Also, STEM-related professions offer so many pportunities to be creative and be hands-on in their work.