Counsellor (Science and Technology); Dept. of Foreign Affairs, Trade & Development, Embassy of Canada, Germany
Country of Birth: Canada

Educational Background: PhD, MSc Physics, Université Laval, Canada; BSc Physics, University of Waterloo, Canada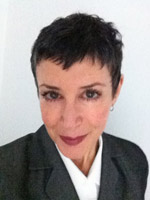 As a senior measurement scientist with about 20 years of experience, I turned a corner when taking up an invitation assignment with Foreign Affairs at the Embassy of Canada in Berlin, Germany. In my current position, I advise Canadian government officials, such as Canada's Ambassador to Germany, on science and technology issues. I contribute to Canada's international business development as Science and Technology (S&T) Counsellor. My colleagues at the Embassy and I work with senior-level management of the Canadian S&T landscape, Canadian and German Government officials, Canadian scientists, visiting researchers, and technology industry leaders. I identify and communicate opportunities for partnership in the Canadian research ecosystem and make suggestions for Ministerial visits, for example facilitating the state visit of German Chancellor Merkel to a Canadian university.

Having children is a challenge in a technical research career. I have seen different girlfriends and colleagues have children at all stages - grad student, early career, established researcher - and I don't think that there is a particular 'best' time; you have to just do your best where you are if you have the chance to have children. Maintaining some sort of harmony in the interplay of work, family and self for women is a challenge (with or without children), and it is important to stay close to your network of girlfriends for support and laughter.

Be yourself and trust your gut feelings. Look around at what is available for some information and inspiration at a university open-house, internship or summer student work, and then choose to study in an area that you find exciting. Technical careers can morph into other areas, so you will not be boxed in. Be bold and confident - there is power in that.
Remember to smile.